Christmas Tree
Posted on: November 5, 2019, by : Abbey Thomson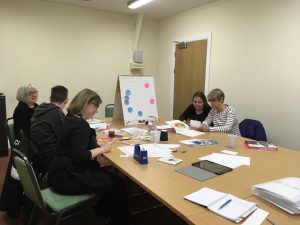 This year, The Usual Place will be entering Dumfries and District Flower Club's "A Forest of Christmas Trees" festival.
This festival will be part of the 150th anniversary of St John's Church!
Although it is only November, we must start planning as we plan to make all of our decorations by hand.  Our trainees Skye and Gavin have come in today to brainstorm for the decorations and will start making them in the coming weeks.
We can't wait to see what they come up with!