Our Safety Statement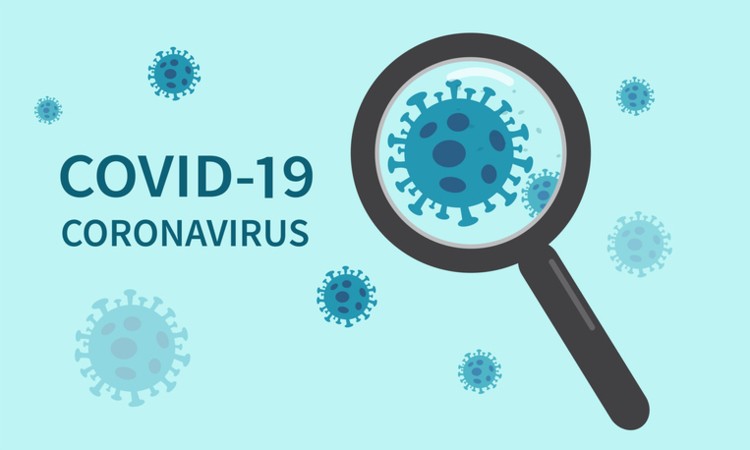 At The Usual Place, we are committed to creating a safe and hygienic environment for all of our customers, staff, volunteers and trainees.  We have made some changes and developed new processes to ensure that everything is as safe and as comfortable as possible while following government regulations.
Government Guidelines
Government regulations state that everyone should keep a physical distance of 2 metres from others, or a distance of 1 metre in a hospitality setting such as a café, restaurant or bar.
Everyone should also wear a face covering indoors, when not seated, unless exempt.  Government regulation also states that only 6 people from 2 separate households are allowed to meet indoors.
For further information on Scottish Government regulation, please visit https://www.gov.scot/collections/coronavirus-covid-19-guidance/
This document outlines the ways in which The Usual Place is adhering to these regulations, as well as ways in which we have gone above and beyond to keep hygiene and safety standards at an exceptional level.
Social Distancing
The layout of the café area has been adapted to ensure that social distancing is adhered to at all times.  We have reduced our capacity to only 15 tables, and no table has any more than 6 seats.
Each of our staff members work to maintain a social distance between themselves and with customers.  There may be times where a mentor will be exempt from this rule while teaching their trainee, but in this case they will work side-by-side or back-to-back to reduce the risk of infection.  This has been accepted by Environmental Standards.
One of our meeting rooms has been reserved for staff to be used as office space to ensure that social distancing is possible.
Face Coverings
Although many of our young people are exempt from wearing face coverings, all members of staff in The Usual Place wear face coverings in the form of face shields.
Every member of staff, from trainees to office staff, wear a face shield at all times.  This has been agreed upon in communication with Environmental Standards.  While cleaning toilet areas, all trainees, volunteers and members of staff wear a disposable face mask.
We ask that customers wear their own face covering while entering and moving around the café unless they are exempt from doing so.
Test and Protect
In line with Test and Protect Regulation, we have designed a form to gather these details.  The details include:
Your name
Your Contact Details
The date of your visit
The time of your visit
The number of people in your party
Your table number
All customers are provided with a sanitised pen to fill in these details, which will then be stored in a wooden post-box for your privacy.  This post box will be regularly sanitised.
Everyone who enters the building for any reason, including for deliveries, must fill in a Test and Protect form.
A member of staff will be based at the entrance to assist you while you provide these details.
These details are kept only for the purposes of Test and Protect.  As per government regulation, these details will be kept securely, in a sealed envelope in a locked office, for 21 days.  On the 22nd day, your details will be destroyed via shredder.
Being Seated
All customers will be provided with a table number upon entry, including takeaway customers.
All customers are asked to wait at a sign inside the café to be seated by a member of staff.  The staff member will show you to your table and will give you a sanitised menu.
We ask that customers wait until the counter is free before approaching the till.  In exceptionally busy circumstances, you may be asked to wait until you are invited to approach the till.
While many other cafes, bars and restaurants are required by regulation to offer table service, Environmental Standards have agreed that the way our processes work are the safest ways for our trainees, staff and customers.
Going to the Till
Both our café and retail tills are surrounded by Perspex sneeze-screens for the safety of both customers and staff.  These screens are cleaned and sanitised regularly throughout the day.
Only one customer is permitted at the till area at one time, and staff will politely ask others to remain seated until there is a space.  In exceptionally busy circumstances, you may need to wait until you are invited to the till by a member of staff.
We would encourage customers to use contactless payment, but we understand that this will not always be possible and so we will still accept cash payments.
You must wear your face covering when approaching the till.
Toilets
Due to the current situation, our toilets are reserved for customer use only.  This excludes our Changing Places Toilet, to which anyone who needs the facilities can use.
Our toilets are cleaned ongoing throughout the day to ensure that they are kept as clean as possible for customer use.  If you see any issues with the toilets, please inform a member of staff so we can promptly deal with the situation.
Both staff and customers must wear a face covering when crossing the café to reach the toilets.
Room Hires
We have developed processes to ensure that our Thomson room is kept clean and hygienic for every customer who hires it out.  Please visit our Room Hires Page to see the full process regarding the Thomson Room.
Hygiene Standards
Everything that you might touch, from pens to chairs, tables to door handles, and other touch points, will be thoroughly cleaned and sanitised on a regular basis.
All tables and chairs will be thoroughly cleaned and sanitised after every use.
Staff will wash and sanitise their hands after touching anything in the café or kitchen.  Each staff member has their own sanitised pen and name badge.  We have 2 sanitisers in the entrance corridor and 4 sanitisers in the café area for staff and customer use.  We have additional hand sanitisers in the kitchen.
All of our hand sanitisers are automatic to reduce touch points as much as possible, and all stations are cleaned down during our frequent spot cleans of all touch points.
More Information
If you have any questions, or if you would like to know more about our processes and standards for hygiene and cleanliness during the Covid-19 pandemic and beyond, please contact us:
Call 01387 253485
Email admin@theusualplace.org.