Great British Tennis Champion
Posted on: December 2, 2019, by : Abbey Thomson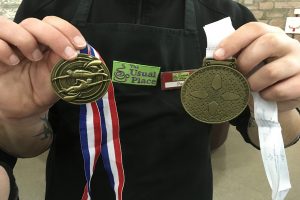 We'd like to wish a big well done to Paul!
Paul recently became Great British Tennis Champion!  This achievement has taken a lot of training and effort to gain, and we at The Usual Place are very proud of him.
Paul brought in his medals to show us all his accomplishment.