Paul's Practical Assessment
Posted on: February 11, 2020, by : Abbey Thomson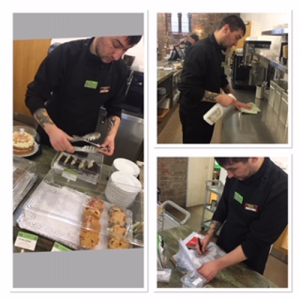 Trainee Paul has recently completed his practical assessment of his Hospitality SVQ, which he passed with flying colours!
His practical assessment covered the standard tasks required to keep his work area clean and tidy and keep everything needed to work organised.  These skills are very important transferable skills for every workplace.
During his assessment, Paul ensured that no cross contamination could take place and all food was safe to eat.
Well Done Paul!