School Work Placements
Posted on: February 5, 2020, by : Abbey Thomson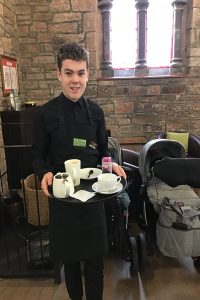 Today, school students Alex, Bethany, Sofi and Ubayd came to help out at The Usual Place as part of their work experience placement.
The students were involved in all parts of The Usual Place's daily operations, from helping to bake our delicious cakes and biscuits, to offering exemplary customer service, to tidying up the cafe area and helping to clean and dry the dishes.
Well done to the four of them for their great work!