Ben Saltire Award
Posted on: December 11, 2019, by : Abbey Thomson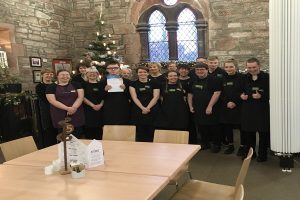 Ben has received a Saltire Award for his work in volunteering!
Ben, one of our volunteers, has clocked a massive 500 hours of voluntary work, some of which he earned while working at The Usual Place.
This high number clearly shows Ben's commitment and his hardworking nature, which we have seen at The Usual Place.
The rest of the team were more than happy to take a picture with Ben and his certificate, and we are all very proud of his accomplishment.
Well done Ben!